Your eye examination is not something that should be rushed. Adult eye examination are 45 minutes and 30 minutes for children. We carry out a full examination, checking the health of the eyes, the prescription, the muscle balance and more.
OCT Screening
Ocular Coherence Tomography (OCT) allows for early detection, diagnosis and monitoring of many conditions.
The instrument allows us to see beneath the surface of the back of your eye (retina). 
It allows us to study your eyes in incredible detail.
It uses very advanced technology to detect abnormalities at a much earlier stage.
Found in most hospital eye departments.
Keeps records of the images to compare them in future visits. 
It allows early detection of Age related Macular Degeneration, Gluacoma, and much more.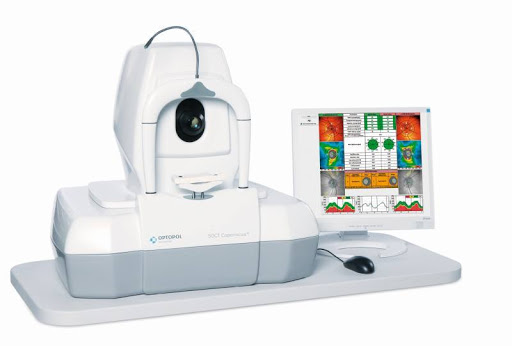 Introducing EIDON – the first TrueColor Confocal Scanner
Introduction to EIDON's features highlights: the first TrueColor Confocal Scanner provides real color and Wide Field imaging in non-mydriatic conditions, high resolution photos even through cataract, and fully automated operations.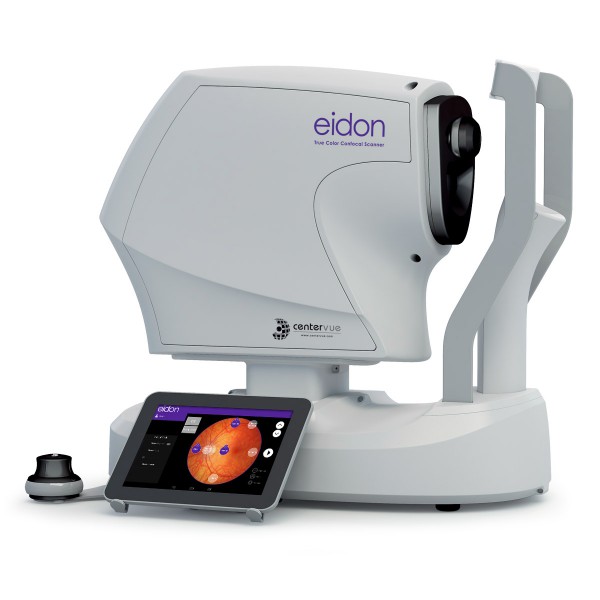 Visionix 120+ Dry Eye
VX120 + gives you the opportunity to alert your patients of pathologies like glaucoma, cataracts, keratoconus, as well as correcting vision defects including those affecting night vision